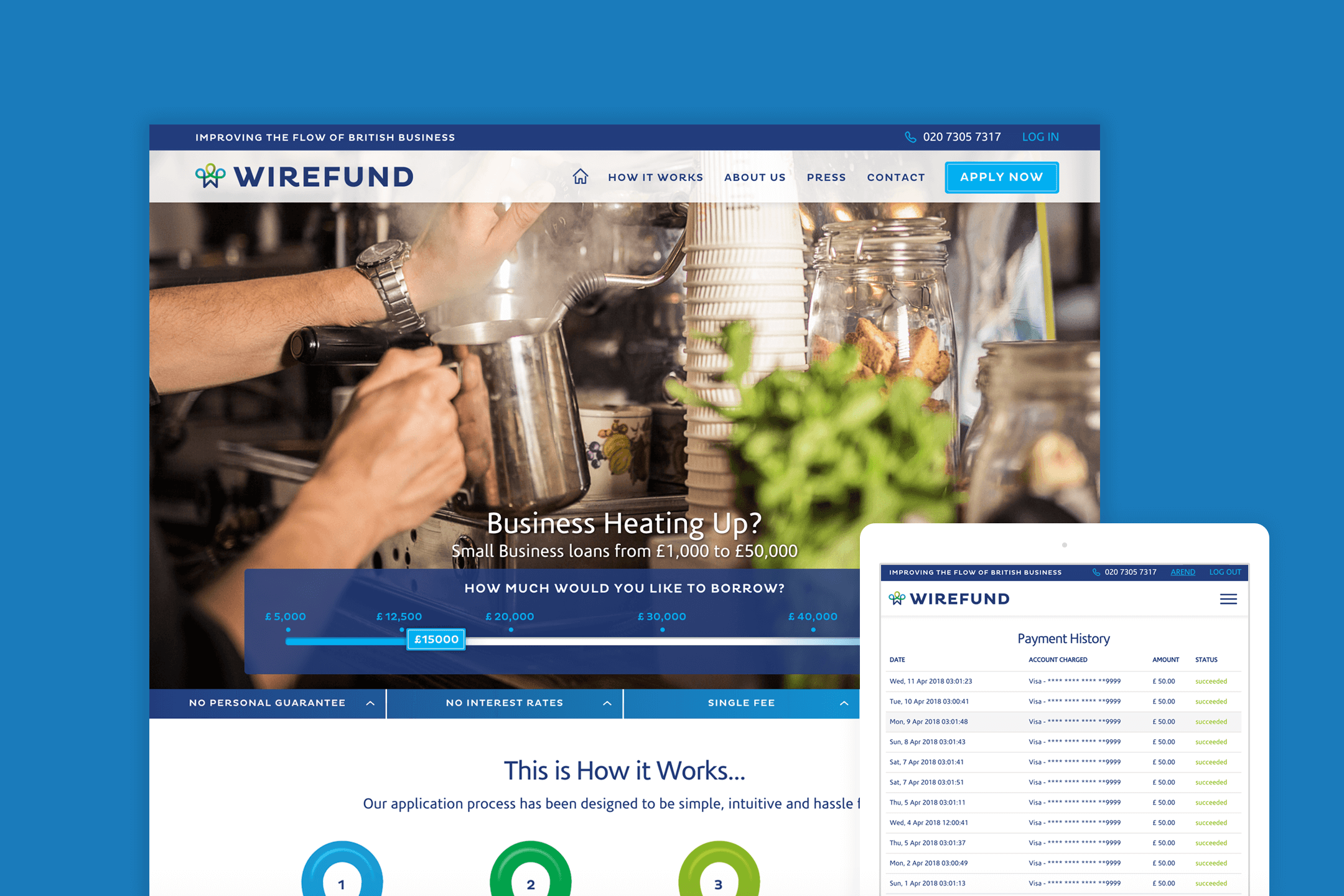 Wirefund improves the flow of British Business through small business loans ranging from £1,000 - £50,000. Their solutions help small business owners to overcome obstacles and allow them to focus on their business rather than worry about the financial shortcomings.
We created a system that automates the process of giving out and repaying loans. By using artificial intelligence we have automated the credit checking process. With Stripe we automatically handle the repayment of the loans.
For users there is a dashboard available to track the repayment of their loans. For the admins there is a dashboard available to monitor the application processes and gain insights into data as total outstanding amounts and daily interest repayment.
The system is written in Ruby on Rails.