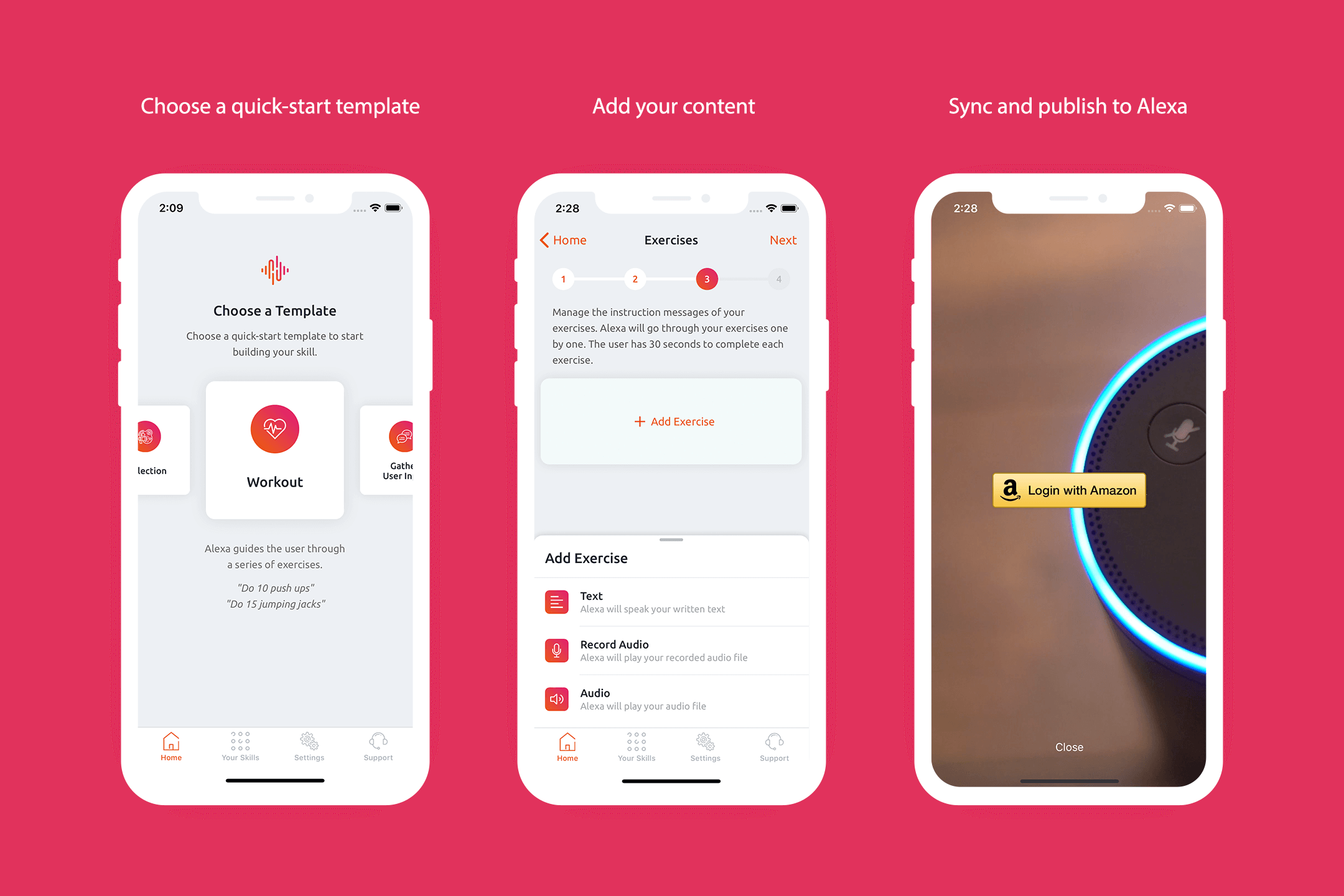 Skilled is an iOS application that helps you launch a fully functional Amazon Alexa voice skill through a simple and intuitive interface.
Skilled can help all types of content creators talk to their people: influencers, content creators, publishers, brands or agencies.
After choosing a template that matches with your business type, you can create an Alexa Skill in just a few simple steps.
You can test your skill and connect to your Amazon account (Skilled helps you set this up) to publish through Skilled. Once approved by Amazon - your skill is live to download and use on over 80 million Alexa devices worldwide!
The native iOS app is made with Swift, while the back-end is an API written in Ruby on Rails. The back-end does all the magic and communicates with the Alexa Skill Management API for everything Alexa related. For in-app support with live chat we use Intercom. Pibit also took care of the UI and UX design.