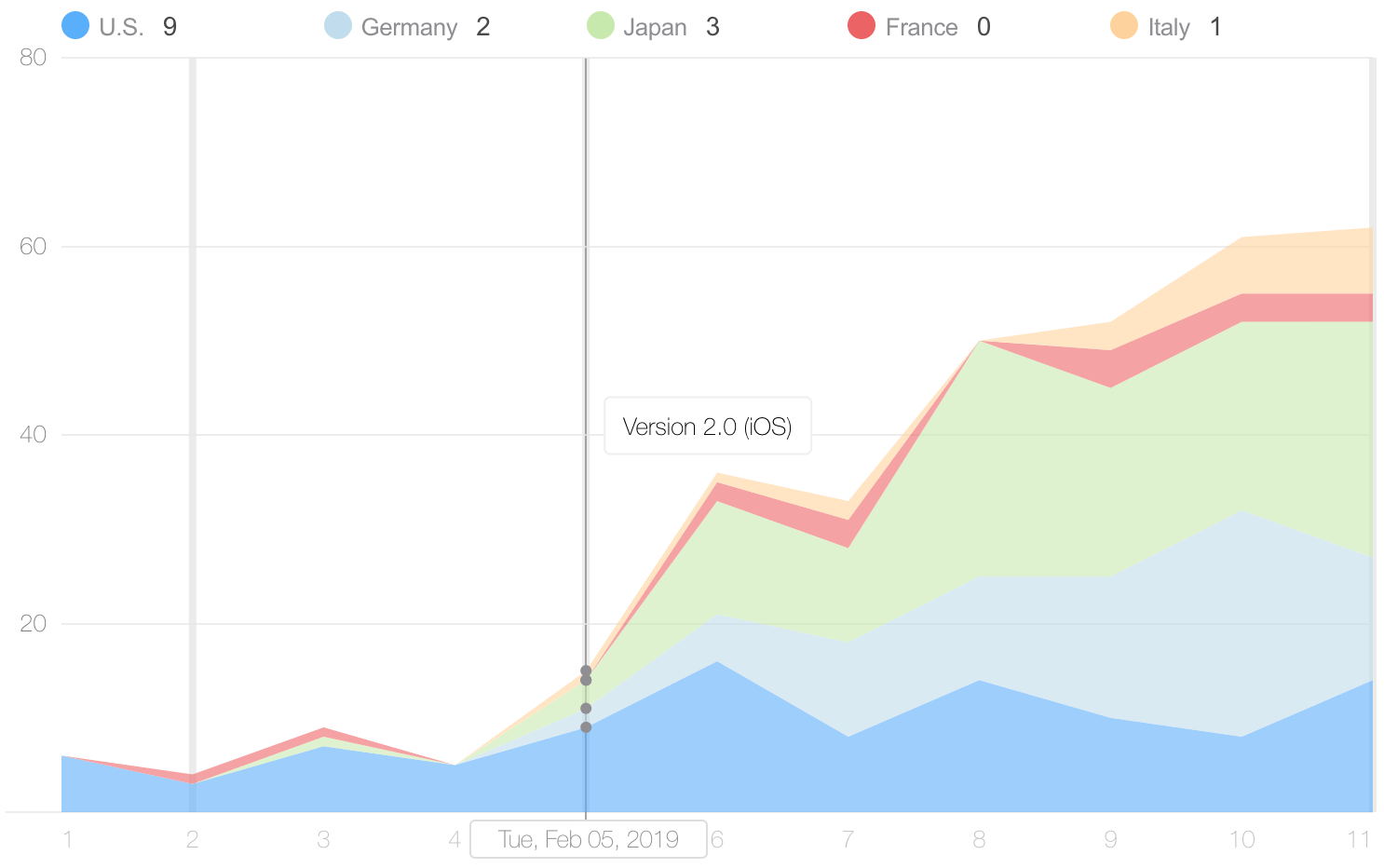 A while ago I decided to erase my whole Facebook and become Facebook anonymous again. Some of my friends followed. That let to the problem that not everyone could vote on the Facebook polls anymore - what is the easiest and most accessible alternative? And how to get others to use this alternative?
Pollie
In a couple of days I created Pollie: a simple iOS app without accounts which let users create polls and share it with their friends. To make the app as simple as possible, I wanted the design to be in iOS-style and fully comply to the iOS Human Interface Guidelines. Also, I wanted to make sure that it's possible to use the app without accounts and to focus on just the core functionalities: the experience makes the product, not the features.
Usage
Pollie consists of three simple steps:
Create Pollies - With a simple iOS-style form you create a title and answers for your Pollie.
Vote - After sharing the link of the newly created Pollie with your friends (via WhatsApp, WeChat, Telegram, Messenger, Mail, Messages, and more.), clicking on the link makes you eligible to vote via the browser.
View Results - Results can be viewed in the browser directly after voting or in the app.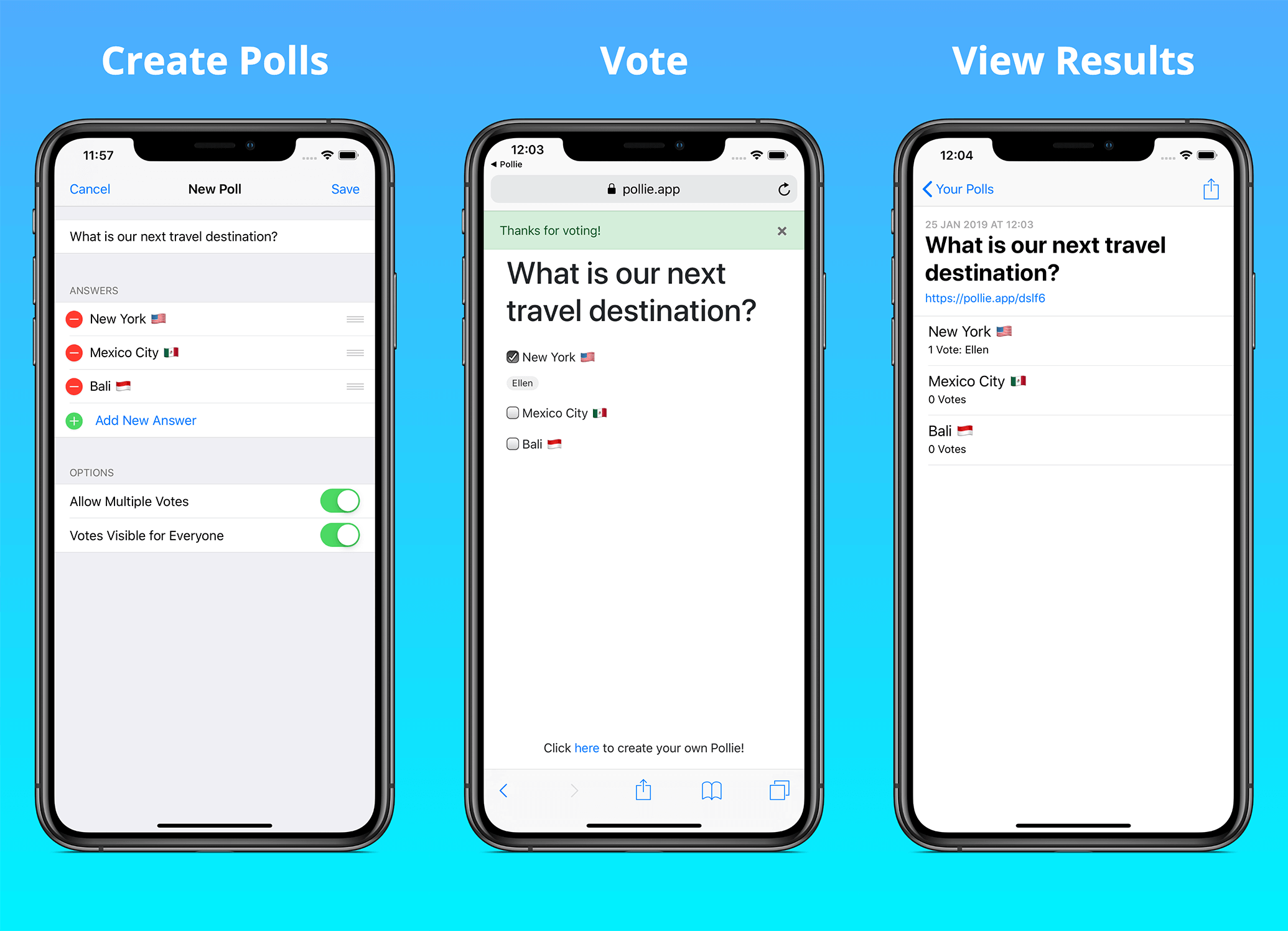 App Store Optimization
So, how do we get others to use Pollie? It all has to do with App Store Optimization (ASO). Briefly, it's the nephew of Search Engine Optimization (SEO) but then, as the name suggests, for apps. It's about optimizing your app so that it ranks higher in the app store's search results. All the assets (descriptions, images, keywords, subtitles, etc.) are tweaked to get maximum traction.
The Actual Optimization
A couple of days after launching version 1.0, the app wasn't getting the attention I hoped for: about 1 app unit, 10 unique impressions and 2 unique product page views per day. Not a lot, but here comes the magic of ASO:
I changed the name of the app from Pollie to Pollie: Create Polls and added a subtitle: Create, Share & Vote.
I added translations for the app in ten different languages. Thanks to this list and this thread, I knew which countries to target. As this is for really simple texts only, I used Google Translate. When translating more difficult and longer texts, I would suggest a service like Fiverr where you could get a pretty neat translation for a couple of bucks.
I used Meatti to generate keywords for each app translation.
ASO Results
After a while I released version 2.0 with ASO. The results were almost immediately visible: about 6-7 app units, 72 unique impressions, 12 unique product page views per day. The conversion rate (app units / unique device impressions) went down from about 10% to 9%, which is still a pretty good result. The results are visualized here for the five most popular countries from Feb 1 - Feb 11, where version 2.0 was released on Feb 5:
App Units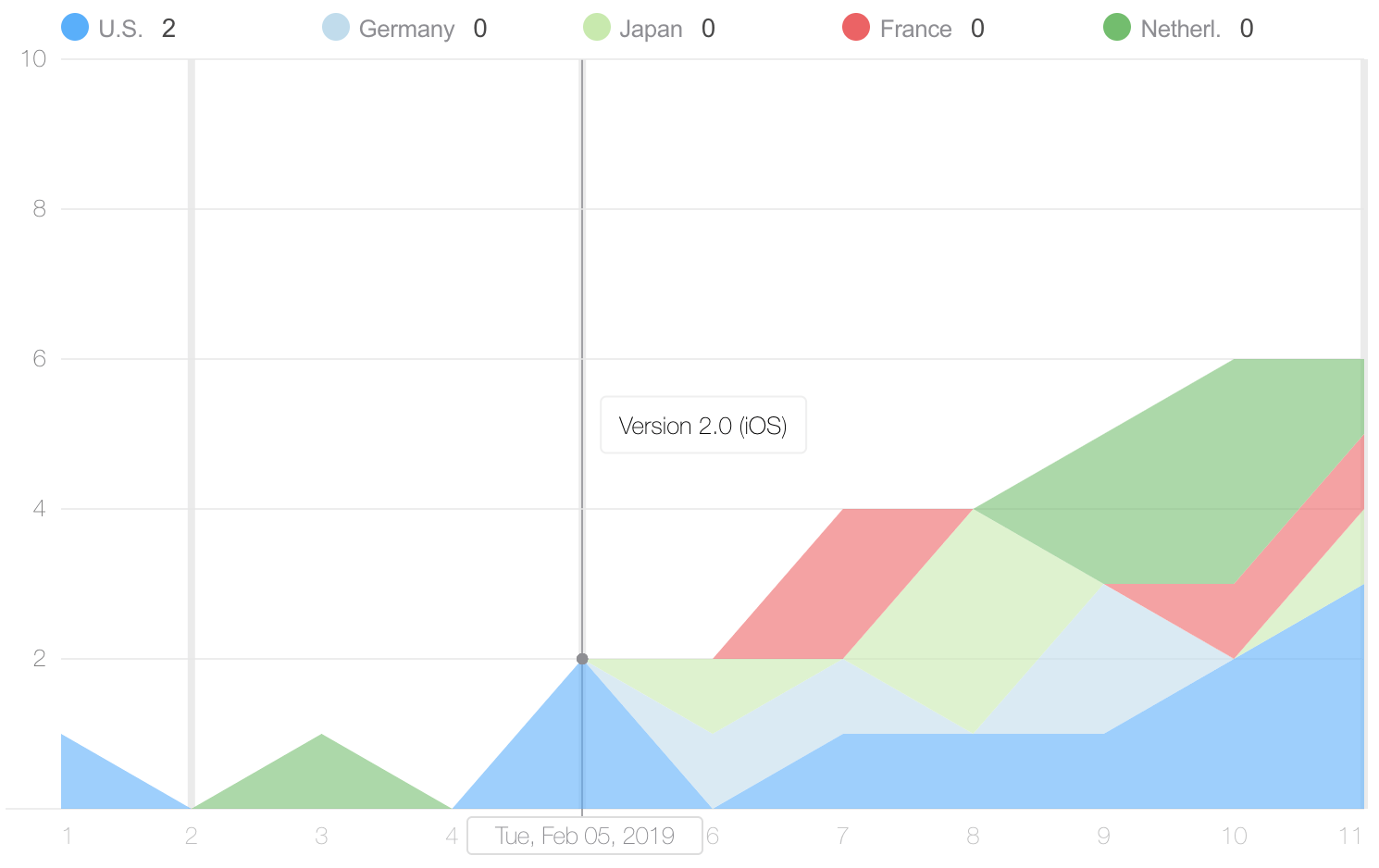 Unique Impressions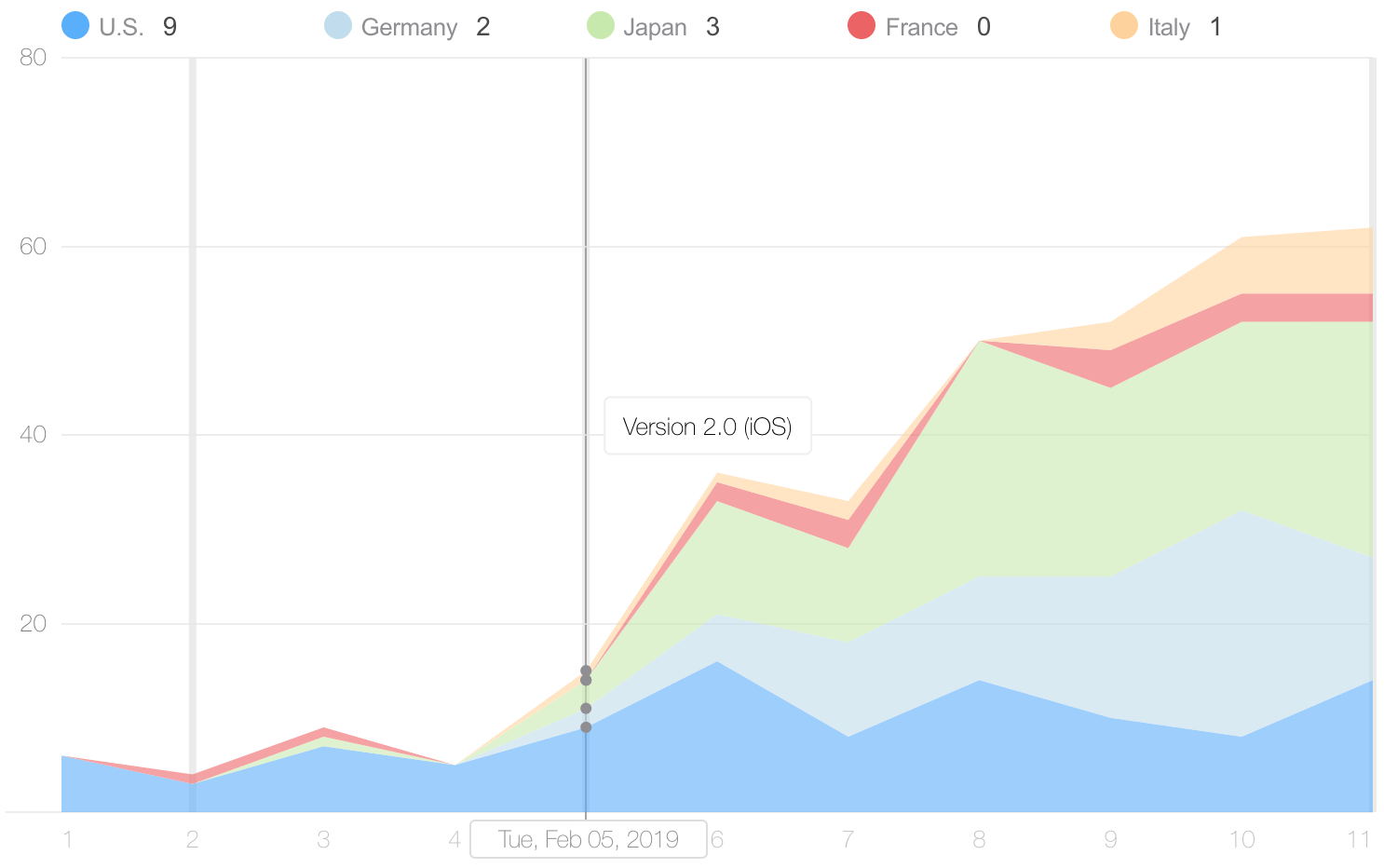 Unique Product Page Views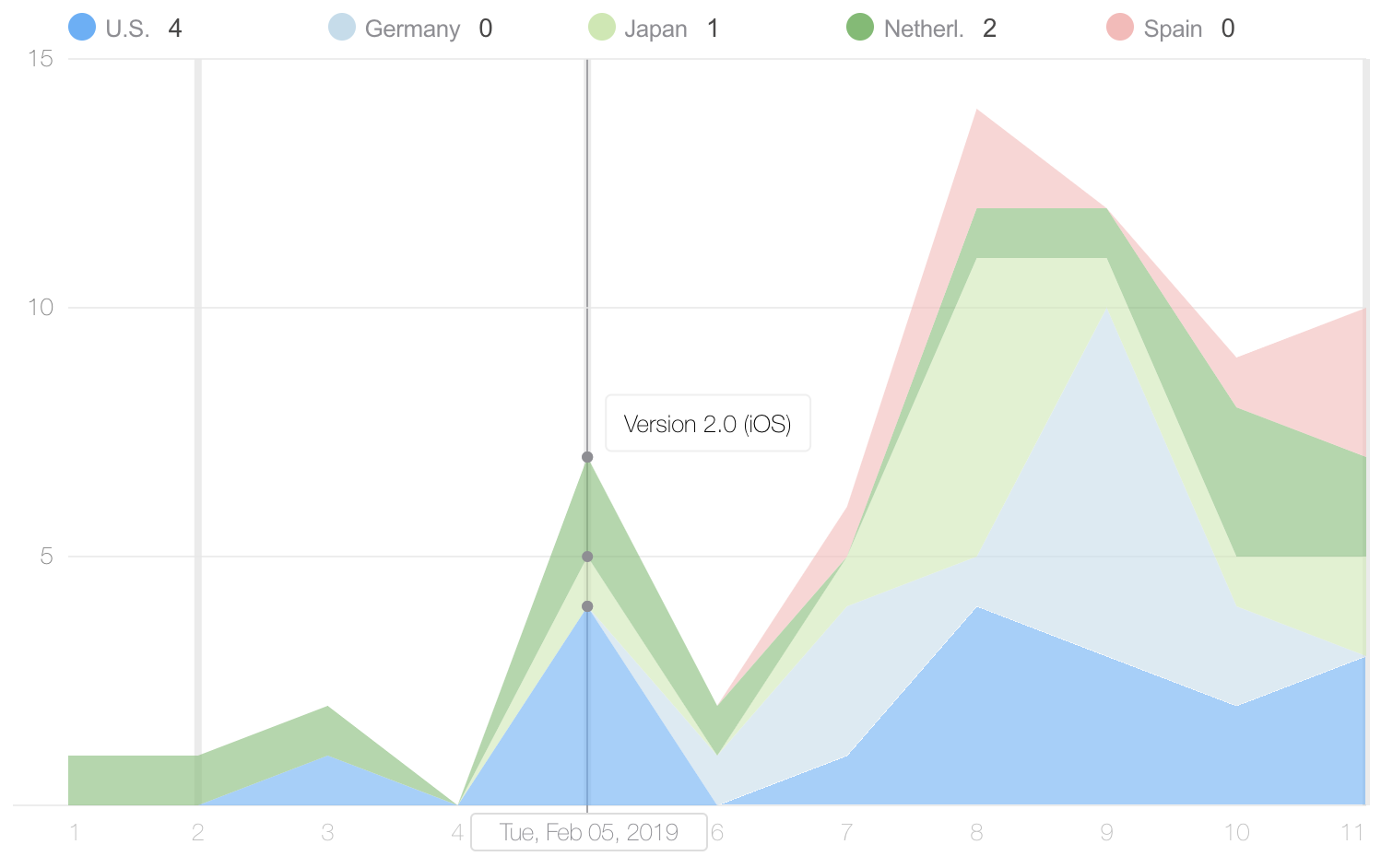 Conclusion
A simple alternative for Facebook (and other) polls has been created. It can be used without accounts and is very simple to use. If you want more users, use App Store Optimization: within ten days a significant increase can be achieved for the app units, unique impressions and unique product page views. I wonder what to future will look like for Pollie.
Up next
How Pollie went from zero to 5K users per day without spending a single $ on marketing